Modern winding processes, resin transformer molding machine combined with electronically controlled winding machinery, ensure an even distribution of glass fibre rovings and epoxy resin, and the highest precision in the manufacture of transformer windings.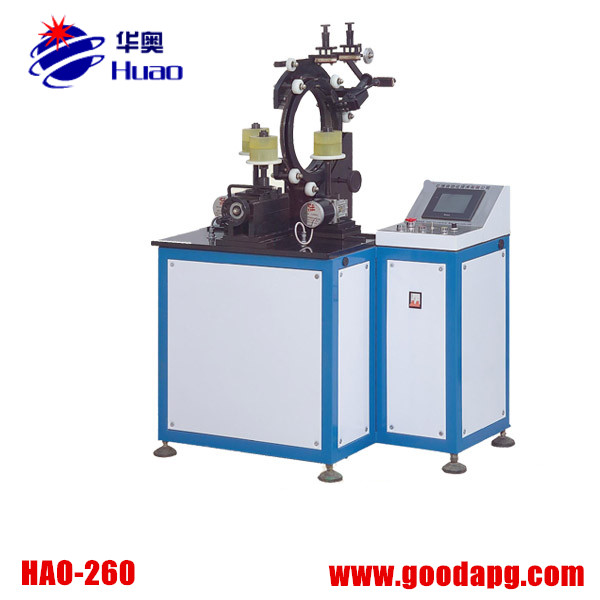 Multi-spaced ribs, built-in during the winding process, integrate the HV and LV windings into a single compact winding block. No risk of any contamination to the application environment and non-explosive with high resistance to flame.
Severe load cycles (cold start to maximum load) and high short circuit withstand. Exposure to harsh climates (freezing, heat, chemicals, moisture); resin transformer molding machine minimal maintenance.
Casting is an important & major process in the Cast Resin Transformers. Before casting selection of quality input raw materials [Resin, Hardener, Silica] & additives [Flexibilizer, Accelerator & Colour] is also critical.
The mould assembly along with completed windings is first placed in the pre-heating oven and then into casting chamber. Place the mould in the casting chamber such that the mixture from Static mixer pump flows into the runner without any spillages.
After determined process completion, now place the complete cast component in the post heating oven. Complete casting resin transformer molding machine process done in vacuum.
Key Specifications/Special Features:
Application: production of various epoxy resin insulation partsand transformers
Includes: hydraulic system, electric control system, heatingsystem, mechanical system and more
Features:energy-saving, low noise, reliable,Adopts whole-frame structure, free accessible from bothsides,With fixing surface for heating plates/directly heated molds,THK linear motion guides, hanging carriage moving platesdirection-orientation clamping
Resin Transformer Molding Machine Descriptions
1. Using imported linear guide rail support suspension type movable template directed mould, the mould is much more stable and reliable, high precision.
2. The hydraulic system adopts the classification variable axial plunger pump adjustment system, energy saving, small power loss, small calorific capacity.
3. The hot plate system uses automatic temperature control device, temperature display, automatic temperature control, safety protection function, high precision, good reliability.
Resin Transformer Molding Machine Advantages:
Brand-name Parts Country of Origin Price Reputation Guarantee/Warranty Product Features Service Product Performance Small Orders Accepted Experienced Staff Prompt Delivery